Current situation
The Rohingya people of Myanmar (Burma) are facing intense and extreme violence on an extensive scale. A military offensive by the military in Burma/Myanmar, targeting the Rohingya Muslim minority in the country, began on August 25th, using as a pretext attacks on police stations by a small armed Rohingya group.
The United Nations has stated that the attacks were well organised, coordinated and systematic, 'not only to drive out the population in droves but to prevent the fleeing Rohingya victims from returning to their homes. Children and elderly have been burnt in their homes. Civilians shot as they flee. Mass use of gang-rape, including soldiers gang-raping girls as young as five. Children deliberately targeted and killed. Babies snatched from their parent's arms and thrown alive into fires. A pregnant woman raped, her stomach cut open and her baby killed, and her nipples cut off. Victims, including children, forced to watch relatives and loved ones tortured and killed.
More than 600,000 Rohingya have fled to Bangladesh since the offensive began and thousands of homes have been destroyed. Starvation is also being used to drive Rohingya out of Burma, caused by restrictions on aid, movement and lack of security. Ethnic Rakhine mobs and military are looting property & livestock of remaining Rohingya. The United Nations have described what is taking place as a 'textbook example of ethnic cleansing'.
A History of Oppression
The Rohingya have long been persecuted, with the military dictatorship that ruled for decades and subsequent governments using twin tactics of human rights violations and deliberate impoverishment to drive the Rohingya out of Burma.
Rohingya people have been denied citizenship, leaving them stateless. They have been denied the right to travel within Burma and face restrictions on travel even within the parts of Rakhine State where they predominantly live. Rohingya children are denied access to higher education. The majority of Rohingya cannot vote and have been barred from forming political parties or standing in elections. Rohingya are subject to constant extortion and arbitrary taxation by authorities. They need permission to marry, which carry be delayed for years. 140,000 Rohingya live in squalid prison camps with severe restrictions on aid they can receive.
A Lack of Action
On Monday 16th October EU Foreign Ministers effectively said 'Yes on our watch' to the ethnic cleansing of Rohingya, deciding that the only action they would take is the suspension of invitations to senior military officers to visit the EU. They failed even to use the words ethnic cleansing. The UK has suspended a training programme for the Burmese military. The EU has suspended invitations to senior military officers to visit Europe. Please see the link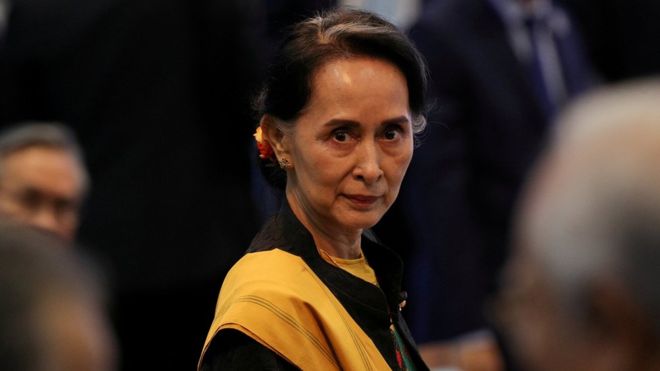 Aung San Suu Kyi has been criticised by many former allies and friends
She was once seen as a beacon for universal human rights – a principled activist willing to give up her freedom to stand up to the ruthless generals who ruled Myanmar for decades.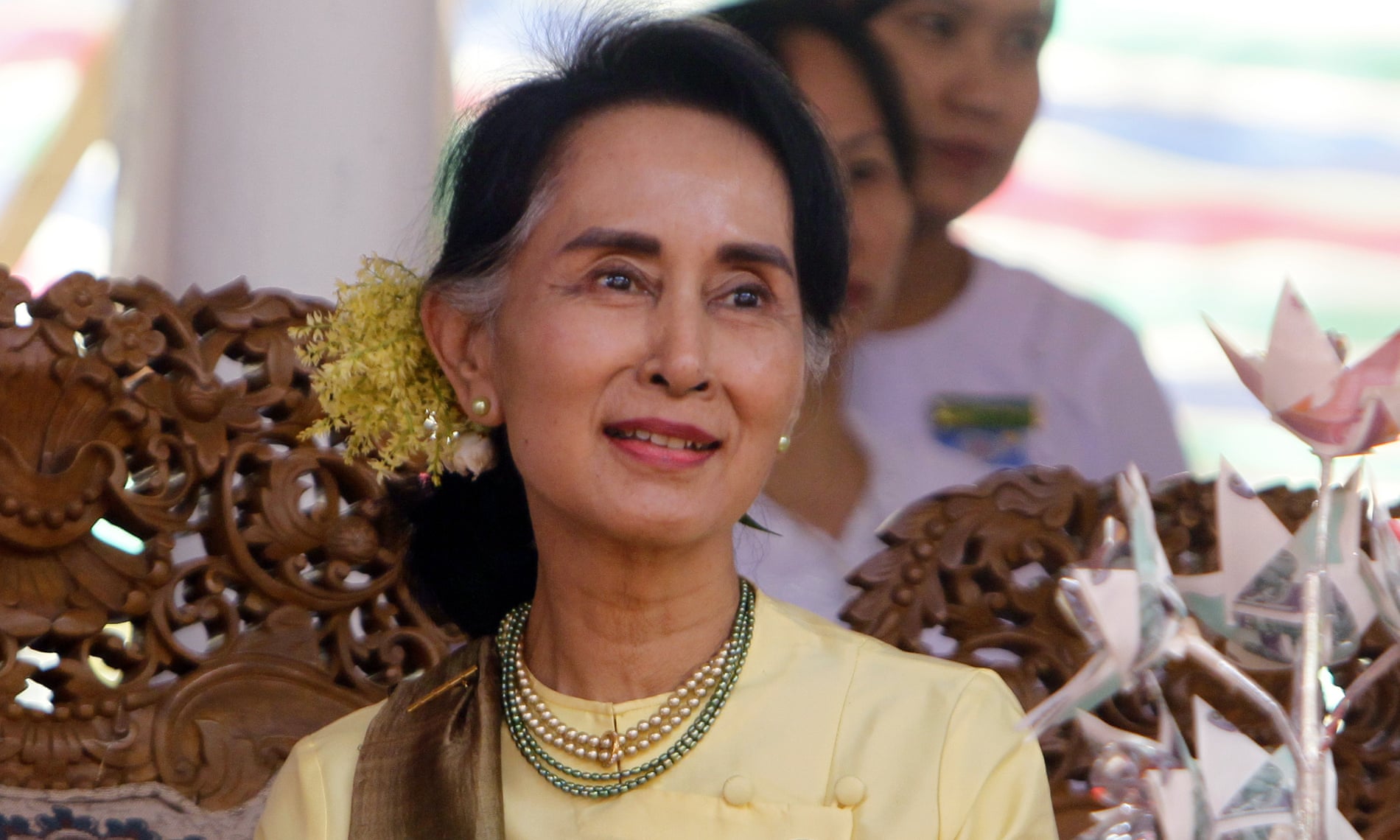 Aung San Suu Kyi: Myanmar's great hope fails to live up to expectations
A year after her party swept to power, the Nobel laureate faces questions over her leadership and silence on persecution.